HI THERE, I'M DJ RICKY GOLD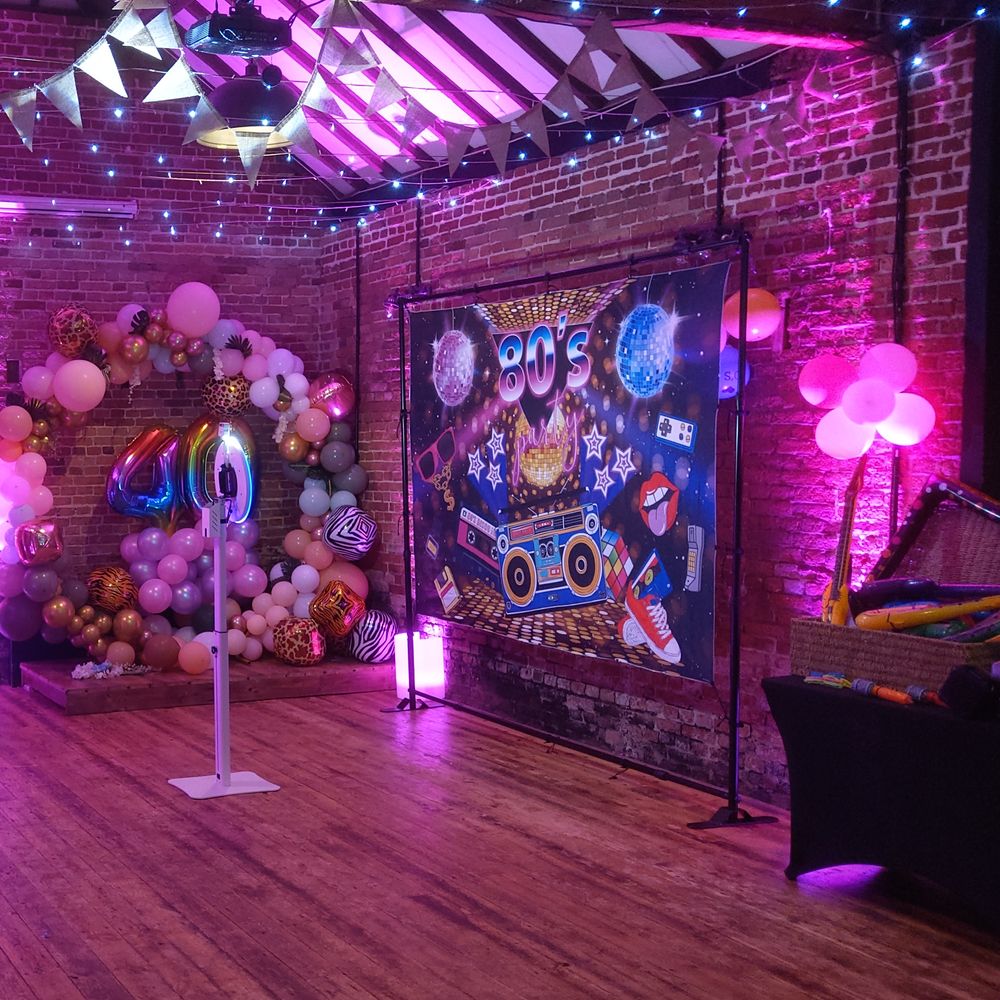 NEW FOR SUMMER 2023 - PHOTO BOOTHS
Now providing Photo Booths included with my existing Wedding / Private Party and Corporate packages!!
Choose from :
- Photo Booth Sharing Station With Digital Stickers & AI Scene Selection
(Digital Only / No Prints)
(No Physical Backdrop or Props)
- Photo Booth With Themed or Personalised Backdrop
& Physical Props
(Digital Only / No Prints)
Weddings | Private Parties | Work Parties
WHAT MY CLIENTS SAY ABOUT ME
"

We hired DJ Ricky Gold for our wedding on the 4th June. He listened to everything we asked for and even more. Incredible night and we will never forget it! Very punctual and professional throughout the time of hiring all the way to the big day! We will defo be using his services again 10/10!!" - Deanna & Josh recommended DJ Ricky Gold
— Wedding at Macdonald Elmers Court Hotel & Resort
"

We booked DJ Ricky Gold for my 30th birthday party and all my guests and myself had the best evening. When we arrived at the venue he was already there and set up, so we didn't have to worry about anything. Ricky was a great DJ from start to finish and read the room and knew exactly what to play. He was very professional and called me a week before the event and spoke about the different song choices and timings of the evening. I was able to supply a playlist of the songs I wanted played throughout the evening and from that Ricky was able to create a whole playlist with the same style songs, as well as taking requests too! I would highly recommend DJ Ricky Gold for any party or event." - Bekki B reviewed DJ Ricky Gold
— 30th Birthday at Playgolf, Bournemouth
REASONS TO BOOK ME - WHAT MAKES ME SPECIAL?