HI THERE, I'M DJ RICKY GOLD
FAVOURITE DECADES
My favourite decades are the : 80s, 90s, 00s and 10s, but I also like a lot of the newer music.
I subscribe to several record pools to be sure I keep up with all the hottest tracks as they become available. 
No decade is a second class citizen in my record box!
FAVOURITE GENRES
My favourite genres are : House, EDM, Garage, Drum & Bass, Techno, Euro Dance, Euro Trance, Trance, Happy Hardcore, Electro Swing and Old Skool Hip Hop.
I also like a lot of Rock music and often play dance remixes of popular tracks with Rock overlays (bootleg remixes).
No genre is a second class citizen in my record box!
MIXING AND MICROPHONE STYLE
My mixing style is club style with smooth in key transitions across the decades, genres and BPMs, with custom remixes and mashups created on-the-fly using the latest effects such as Stems separation.

My microphone style is minimal - I prefer to let the music do the talking!! I make all the necessary key announcements and some crowd hyping if appropriate for the song/crowd only.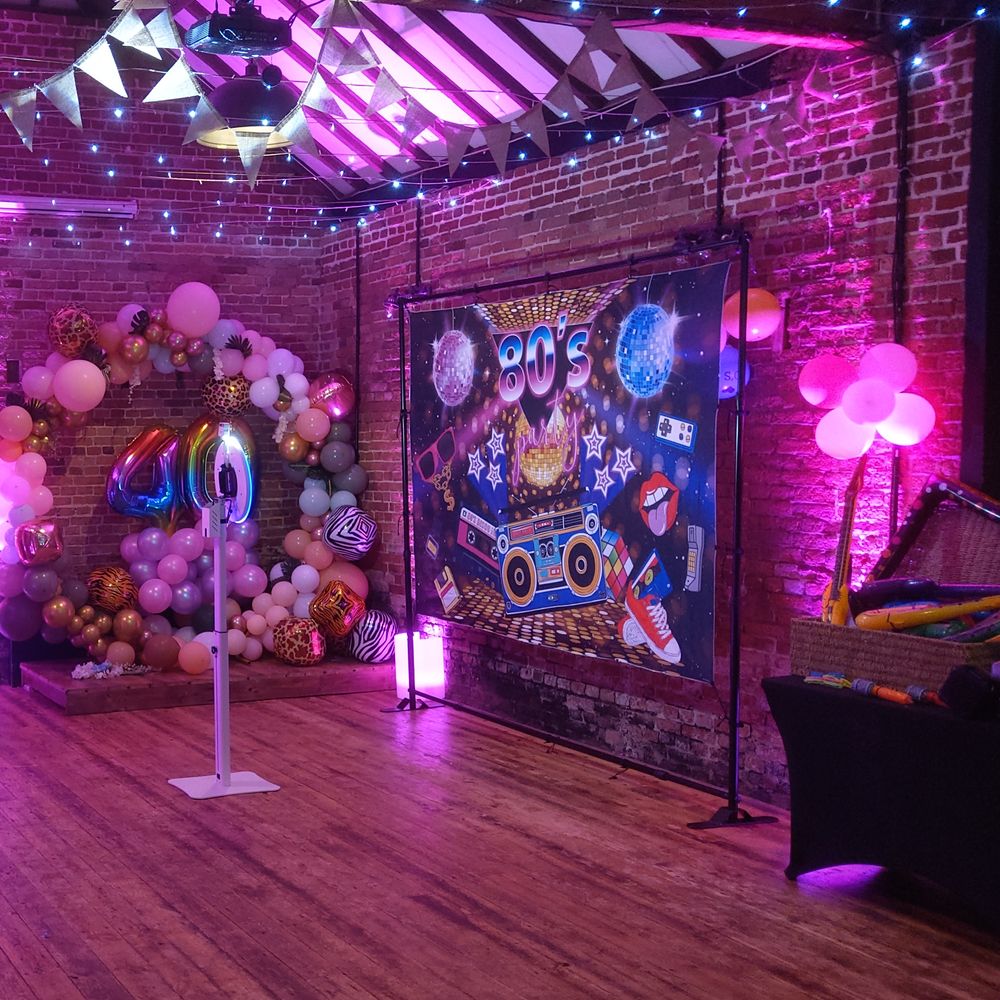 NEW FOR SUMMER 2023 - PHOTO BOOTHS
Now providing Photo Booths included with my existing Wedding / Private Party and Corporate packages!!
Choose from :
- Photo Booth Sharing Station With Digital Stickers & AI Scene Selection
(Digital Only / No Prints)
(No Physical Backdrop or Props)
- Photo Booth With Themed or Personalised Backdrop
& Physical Props
(Digital Only / No Prints)
Weddings | Private Parties | Work Parties
WHAT MY CLIENTS SAY ABOUT ME
REASONS TO BOOK ME - WHAT MAKES ME SPECIAL?